Massage therapy is manual manipulation of soft body tissues (muscle, connective tissue, tendons and ligaments) to enhance a person's health and well-being. There are dozens of types of massage therapy modalities and I am sure you have heard such terms as "Swedish, Deep-Tissue, Thai" etc.
Massage goes back many thousands of years to Ancient China and over the course of history has gained quite a good reputation and is now a fully licensed profession that requires many hours of education, practice, refinement, and continuing education. Besides the obvious part of learning the actual massage techniques, students of Massage Therapy are required to obtain education in such areas as Anatomy & Physiology, Kinesiology, Pathology, Sanitation, Business Ethics, and a variety of other things. After in class education and internship, students are required to pass a national test and only then can they apply for a license.
People have sought out Massage Therapy for many reasons and currently people seek it out to reduce stress and anxiety, relax muscles, rehabilitate injuries, reduce pain, and promote overall health and wellness, among other things. My area of focus and my goals regarding massage therapy specifically address the muscles and overall body of the active person:
My massage work is targeted to:
support fitness

reduce the demands of sport/exercise/physical stress/etc on the body

improve performance


shorten recovery time

relaxation

specific therapeutic goals/techniques like deep tissue
How Does Massage Therapy Work?
Massage Therapy is an expansive profession and it encompasses a huge variety of techniques, treatment approaches, and styles. So, the question of what is going on can be challenging but we can group effects of massage into three groups:
mechanical

physiologic

psychological
Mechanical: manually manipulating the soft tissue by squeezing, pushing, pulling, stretching, etc. By doing this, this has a direct impact on the muscles fibers and things like amounts of blood to the tissue.
Physiologic: changes in blood pressure, hormones, neurotransmitters, etc are a result of physiological changes but these are also a direct result of the mechanical forces.
Psychological: a more relaxed state and feeling of well being can help with overall positive outlook and thinking, among other effects.
Massage therapy also affects specific structures and systems like the cardiovascular system, lymphatic and immune, musculoskeletal, etc.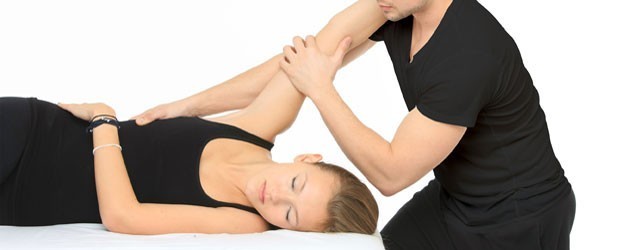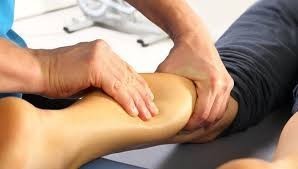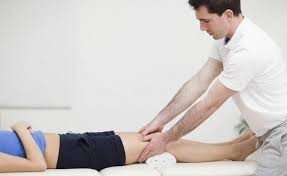 This is what a typical set up looks like